DEMING, NM--Today, the American Civil Liberties Union (ACLU) of New Mexico announced that it is representing a group from the Deming Pride organization who allege that employees at a Denny's restaurant in Deming, NM refused them service, called them homophobic slurs, and asked them to leave the premises. The ACLU of New Mexico sent a demand letter to the restaurant, asking the owner to issue an an apology and make a donation.

"I've never been treated that way before," said Deming Pride president Manny Carlos. "It made me embarrassed, because we were hosting guests from out of town and this wasn't how we wanted our community to be represented. In Deming, we are brought up to show respect to one another, and that's not at all what we experienced that night at Denny's."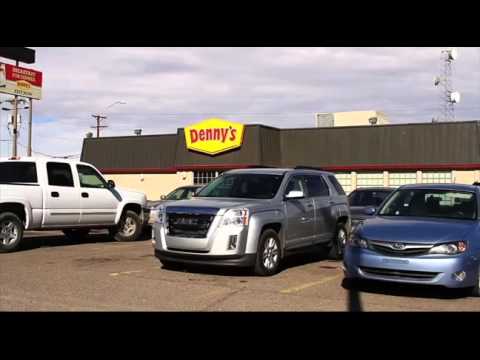 The group stopped by the restaurant in the summer of 2014 after their annual Deming Pride pageant. The ACLU of New Mexico's demand letter alleges that the group, some of whom were in pageant regalia, were ignored by servers and not given any service for the better part of an hour after they were sat in the restaurant. When one of the group, a transgender woman, asked a server if they could be served soon, the server called them "faggots," "jotos" (a Spanish language homophobic slur) and refered to the woman as a "boy with tits." The group spoke with a manager and told him that the server was refusing them service and directing homophobic slurs at their party. When they asked the manager what he was going to do about the situation, the manager said that he could not force his employees to serve anyone they did not want to and suggested that the group leave Denny's and eat someplace else.
"We just want Denny's to know that the way they treated our group was not right," said Rose Pioquinto, who was among the group that night. "It was wrong, and something needs to be done so no one else is discriminated against in that way."

ACLU of New Mexico Cooperating Attorneys Brian Moore and Maureen Sanders, of Sanders & Westbrook P.C. in Albuquerque, NM represent the clients in this case.

Read a copy of the ACLU's demand letter to the Denny's restaurant: 1-19-15 Settlement Letter